About Me
My name is Simon Poge and I am the founder of Future Self Solutions.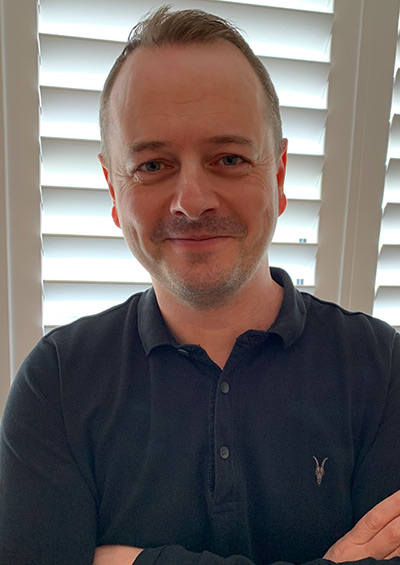 For over 25 years I have worked in a number of IT and Project Delivery roles for large organisations, often in very demanding environments. Whether it be delivery deadlines, challenging working relationships or simply the pressure I was putting myself under to perform, I have frequently experienced stress in the workplace. In recent years I have experienced periods of anxiety and also suffered from panic attacks in both professional and personal settings. Understanding the root cause of these 'issues' and learning how to regain control of my life has been the driving force for me to create my business. My passion is to help others who are facing similar challenges and to share the tools and techniques that directly helped me take back control of my own life.
In 2020 I completed a six month coaching programme with The Coach House and obtained full membership with the association for coaching (MAC). I decided to continue my training with a special focus on Stress Management. I enrolled on two diplomas courses with the stress management institute. These diplomas were for Stress Management Training (Dip. Stress Management Training) and Organisational Stress Management (Dip. Org. Stress Management), both of which I received distinctions for.
My interest in psychology and human behaviour led me towards the Human Givens Institute (HGI) where I have undertaken extensive training in the areas of Anxiety, Stress, Depression, Anger and Addiction. I am also proud to be an associate member of the HGI. 
In 2021 I became a qualified mental health first aider, providing a point of contact for any individuals who are experiencing a mental health issue or emotional distress in the workplace.
My aim is to provide support that goes beyond the standard coaching service(s) by offering individuals an opportunity to explore biological factors including blood testing, bioresonance and amino acid therapy.
I am passionate about helping men by normalising self care and providing a place where men can be heard and more importantly understood. Future Self Solutions is here to help, so please get in touch if you would like to discuss your situation further and we can review available approaches together.